From everyone at Sunset Pediatrics, we wish you and yours good health, happiness and prosperity this holiday season.
We will be open on Saturday, December 23rd & Saturday, December 30th to see your child for any health concerns.  We will be closed on Monday, December 25th in observance of Christmas and on Monday, January 1st in observance of New Year's Day.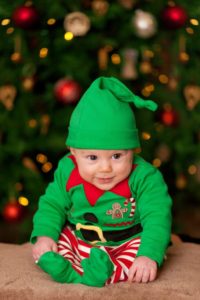 Friday, December 22: 8am – 5pm
Saturday, December 23: 8:30am – 12pm
Sunday, December 24: Closed
Monday, December 25: Closed
Friday, December 29: 8am – 5pm
Saturday, December 30: 8:30am – 12pm
Sunday, December 31: Closed
Monday, January 1: Closed
We are available 24/7 by phone, regardless of holidays.  Call our main phone-line where you will be able to speak with a triage nurse or the on-call physician.
Holiday Safety Tips
If you're traveling for the holidays:
Watch out for distracted drivers and pedestrians – roads, parking lots and stores are busier than usual during the holidays.
Make sure every passenger has a seat belt, car seat or booster seat – everyone needs their own restraint for every trip in the car.
Safety around the home:
Decorate your tree with your kids in mind – move breakable ornaments or ones with hooks towards the top of the tree.
Water the tree regularly – dry trees can pose a potential fire hazard. Water your tree and check it regularly.
Check the lights – look for frayed wires, loose connections or broken sockets.
Keep harmful plants out of reach – keep poisonous plants like mistletoe berries, holly berry, poinsettias, and Jerusalem cherry away from children and pets.
Information from Safekids.org